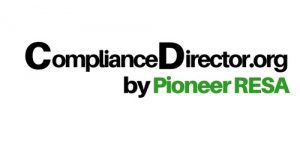 Pioneer RESA developed ComplianceDirector, an online training and records management system, to provide districts an efficient and cost effective platform for delivery of annual mandated trainings. Use of ComplianceDirector eliminates the need for face-to-face trainings on topics such as Mandated Reporting, Bloodborne Pathogens, Reporting of Sexual Misconduct, Suicide Awareness and Prevention, and other required content. The ComplianceDirector platform is open 24/7, allowing district staff to take responsibility for their own training completion; thereby releasing district staff-development time for other uses.
Through ComplianceDirector, Pioneer RESA maintains a user-friendly administrator database for district records retention. District leaders no longer need to worry about maintaining sign-in sheets for required trainings—each module completion is recorded in the district's ComplianceDirector database, in an easily searchable and downloadable format. These legal records are maintained for 7 years.
ComplianceDirector is a quality product that saves districts time and money by providing efficient and user-friendly delivery of annual mandated trainings. In addition, its use affords district leadership the assurance that each training topic is covered with consistent quality and content and that the records of completion are secured.